MAXI spacer 0,20 mm for 1/32 guide UNIVERSAL
Ref: SP069004
Stainless steel - bag with 8 units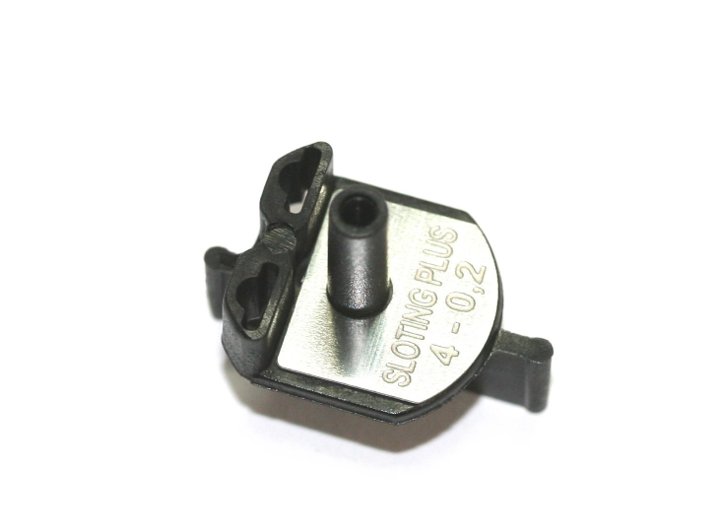 A new great idea from Sloting Plus to get the guide work completely horizontal on its entire base, in cases where it's necessary to use a spacer.
This spacer is a -UNIVERSAL- type and has been designed for almost all guides that exist on the market.
It's only necessary that the spacer is wedge, with as little lateral oscillation as possible, between the screw's stem and the braids support.
A simple and effective product.