Conversion kit from 3 mm to 2.38 mm (3/32¨¨)
Ref: SP053026
Brass - for axle of Ø 2,38 mm (3/32´´) - for Ø 3 mm hole anchoring - 0,02 gr - bag with 4 units.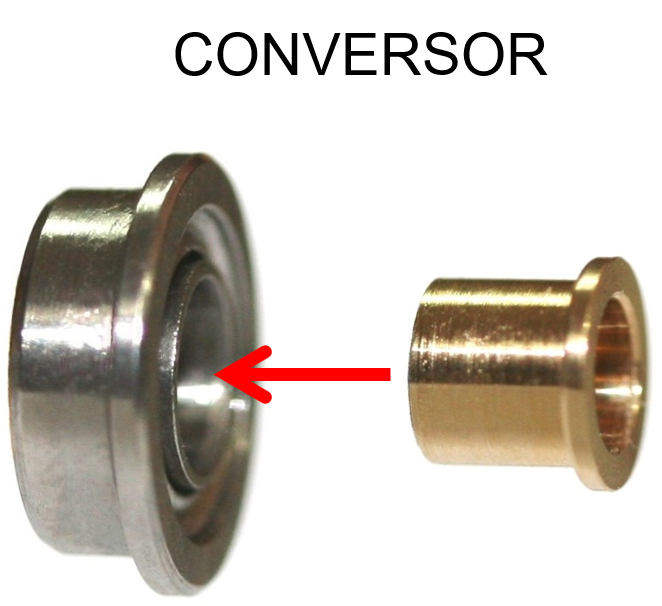 With this new solution it is possible, very economically, to use any article with a Ø 2.38 mm base (rims, axles, crowns, stoppers, etc... ) and use them in any model that, as standard, only equips ball bearings for axle of Ø 3 mm. (BRM, Revo Slot, TTS, etc.).
IMPORTANT: Always lubricate the ball bearings and brass bearings.