TITANIUM axle with TITANIUM coating 52,5 x 2,38 mm (3/32´´)
Ref: SP042252
Titanium rectified, calibrated and Titanium coated - 52,5 mm length x 2,38 mm Ø (3/32'') - 1 gr - bag with 1 unit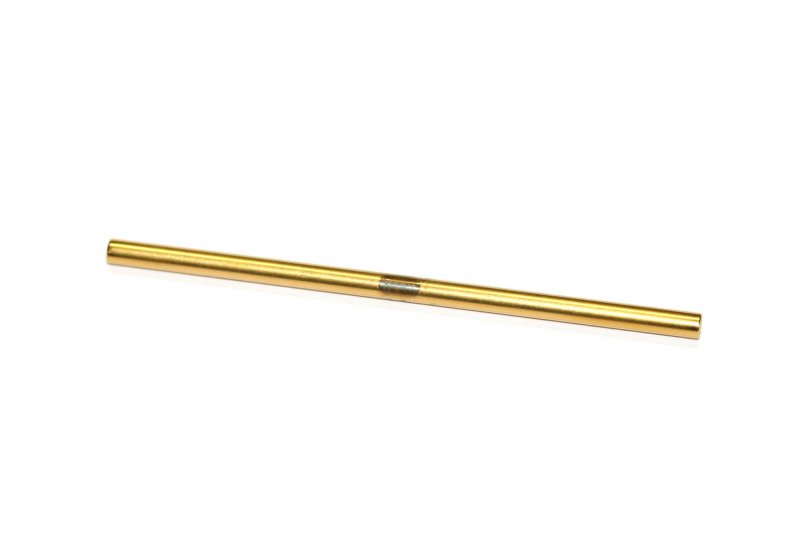 To all the great properties of Titanium (great tenacity and lightness) with the Titanium coating that we add (approximately 8 μm -8 microns-) we add an important property, great resistance to wear.

IMPORTANT:
The coating, although minimally, supposes an increase in the diameter of the axle and it is possible that in some cases it is necessary to check the hole in the rim and revise it with a reamer if necessary.

REMEMBER: To ensure the correct performance, reliability and durability of any axle, it is -VERY IMPORTANT- to lubricate regularly and generously.