UNIVERSAL and MULTIFUNCTIONAL semi-axle KIT
Ref: SP046001
Stainless steel - for all rims of 1/32 escale - bag with 16 units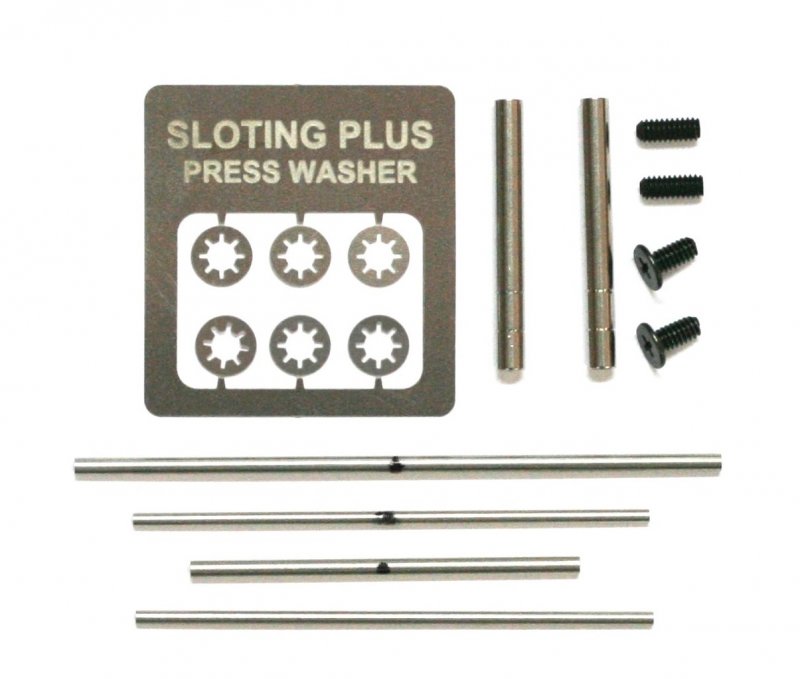 As its name indicates, this axle shaft is UNIVERSAL -valid for all 1/32 models and- MULTIFUNCTIONAL -with a single reference it is possible to have various applications-.

This semi-axle is the first, and only in the world, capable of offering all fans multiple preparation possibilities in any Slot model.
It is also the only one in the world that offers you the possibility of having an axle for independent wheels to the exact measure for any model.

To properly take advantage of its multiple possibilities, it is recommended to purchase the assembly kit -MEASURING COPIER- and -ASSEMBLY TOOLS- that includes all the tools specially designed to facilitate the different preparations.

IMPORTANT: READ THE ADVICES FOR USE