KIT Screwdriver with drill chuck & Metric Taps
Ref: SP143005
Steel HSS and Aluminium - bag with 4 units - Screwdriver + Metric Taps (M2, M2,5 and M3)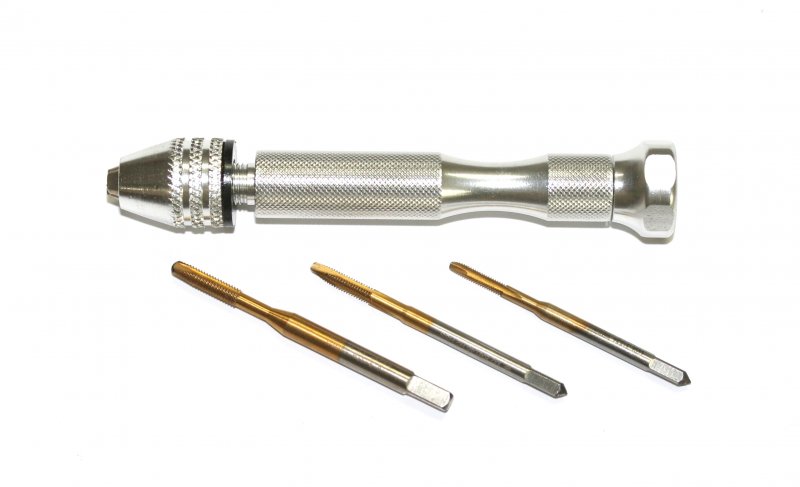 Handle with chuck that facilitates, for your confort, the threading in a metal, aluminium, plastic or 3D plastic chassis, or in a crown, or a rim, or in a stopper or where necessary, as it is comfortable to hold and offers maximum precision to perform this type of task.
All threaded taps are conveniently conditioned at their tip so that it is possible to pass them as maximum as possible on those pieces where there is only one thread hole (rims, spur gears, etc ...).
NOTE: All manufacturers sell their products suitable for use and this kit is used for all those cases where it is necessary to repair or redo a damaged thread.
It can happen that a thread, especially in soft materials such as plastic or aluminum, and due to excessive use or tightening, become damaged and unusable and, in some cases, the hole in the thread is filled with a specific glue for drilling and make a new thread.