UNIVERSAL Pinion Gear Press & Pull Tool
Ref: SP140009
ABS plastic & Stailless Steel - M8 and M6- measures 110 x 33 x 20 mm - weight 80 gr - bag with 1 unit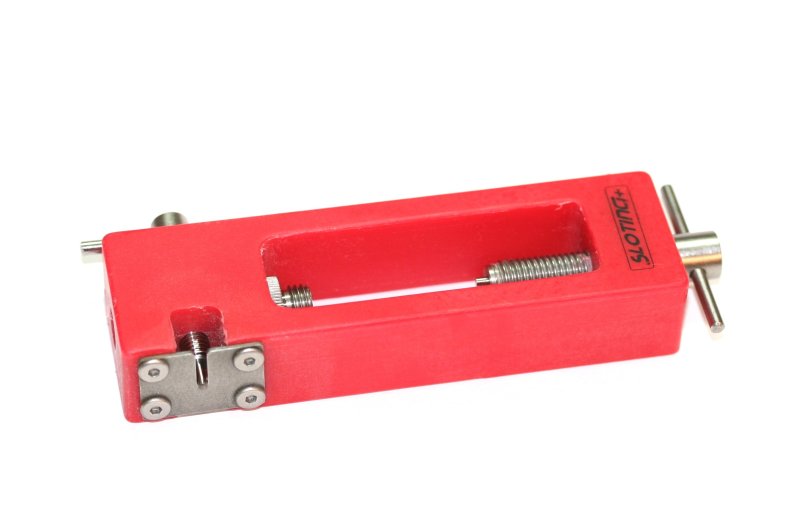 New Universal Press-Puller for 2 mm axle made of Nylon and Stainless Steel based on the idea that we applied in our first Press-Puller in 2007, more than 15 years ago.

The idea, to facilitate and achieve usability and precision, is to use a flat support (table) where the tool and the motor form a horizontal line based on the axis of the motor.

In this way, it is not necessary to use the tool "in the air" and removing or driving a pinion becomes the easiest task in the world.

Like the models that precede it, it is valid for -ALL- the pinions of the 1/43 - 1/32 - 1/28 and 1/24 scales that use pinions for a 2 mm axle. That is, can be put Ø4 mm up to Ø15 mm in diameter and pull pinions from Ø4 mm up to Ø10 mm diameter.

At Sloting Plus we also think of those fans who use pinions for a 1,5 mm axle and for this reason the screws ref. SP140020 and SP140022 are compatible with the Nylon base or the previous Stainless Steel base.