UNIVERSAL horseshoe press -UPSILON-
Ref: SP140007
Stainless steel - M8 - 76 cm x 36 cm - weight 92 gr - bag with 1 unit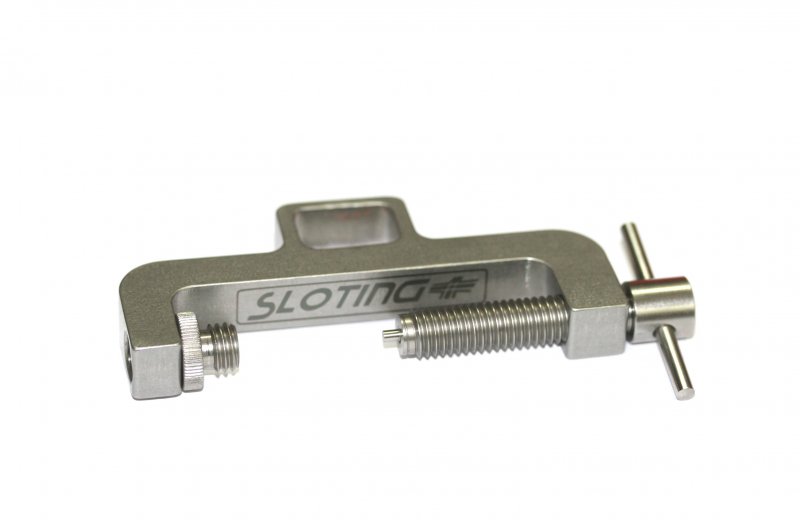 This press has been designed to put the pinion in almost all models with the position of the Anglewinder or Sidewinder and on the 1/43, 1/32, 1/28 and 1/24 scales, where it is possible to put the pinion and adjust it exactly to the crown.
A tool for ever.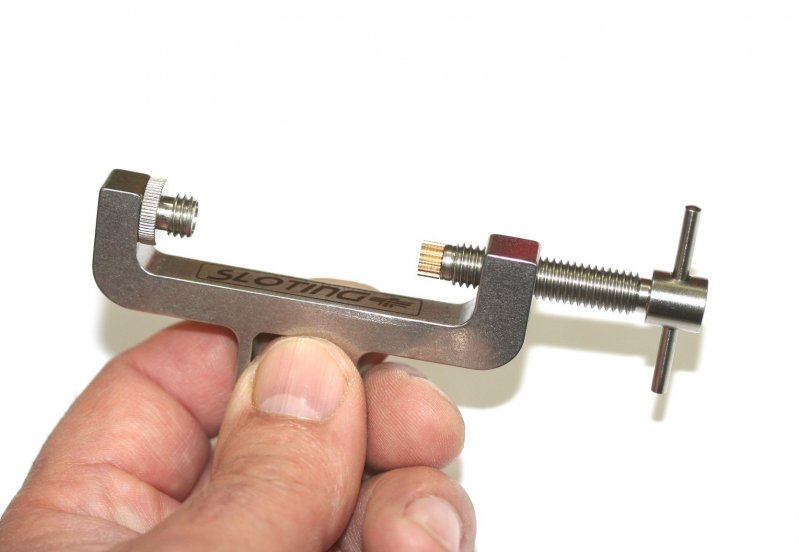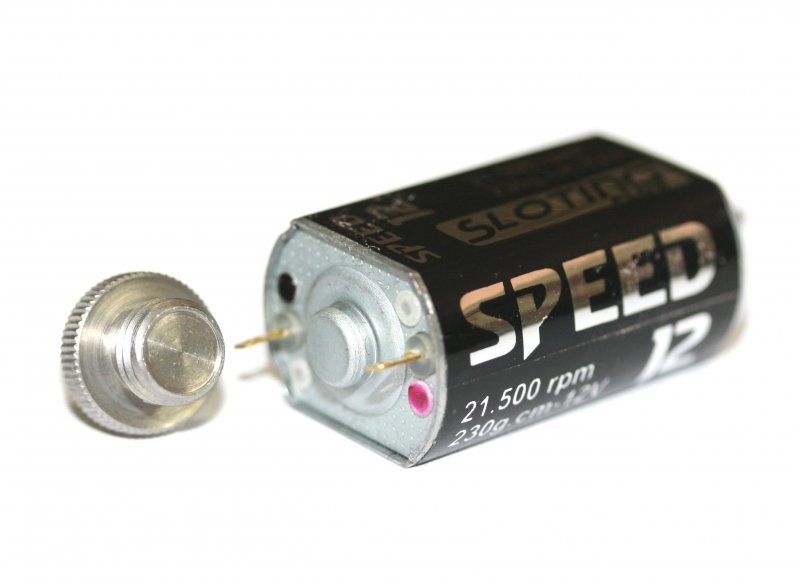 For motors without axle output.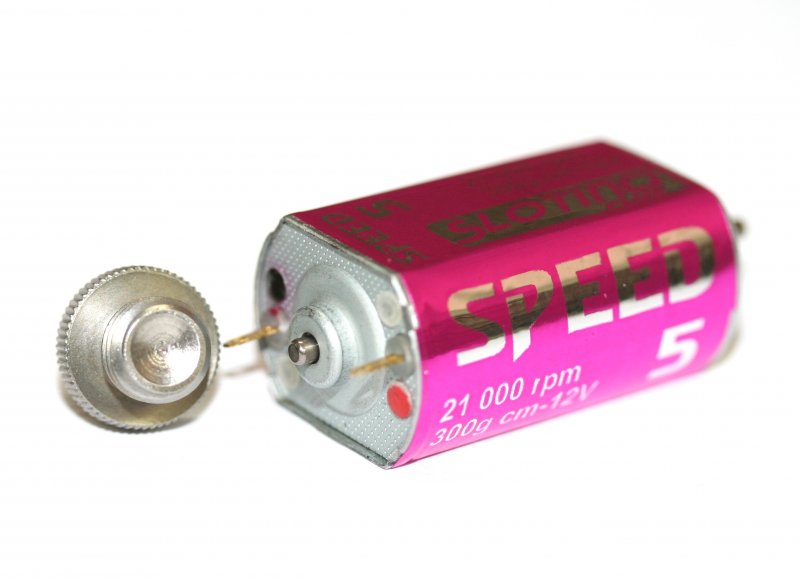 The special conical shape of this screw face, especially designed by Sloting Plus for all motors with double axle output, always facilitates of precise way the axle placement under any circumstances. Don't worry, put as you want, the axle ALWAYS will search the center of the screw to be perfectly aligned with the other end of the axle.