Special screw DUAL M8 for press
Ref: SP140025
Stainless steel - M8 - weight 6 gr - bag with 1 unit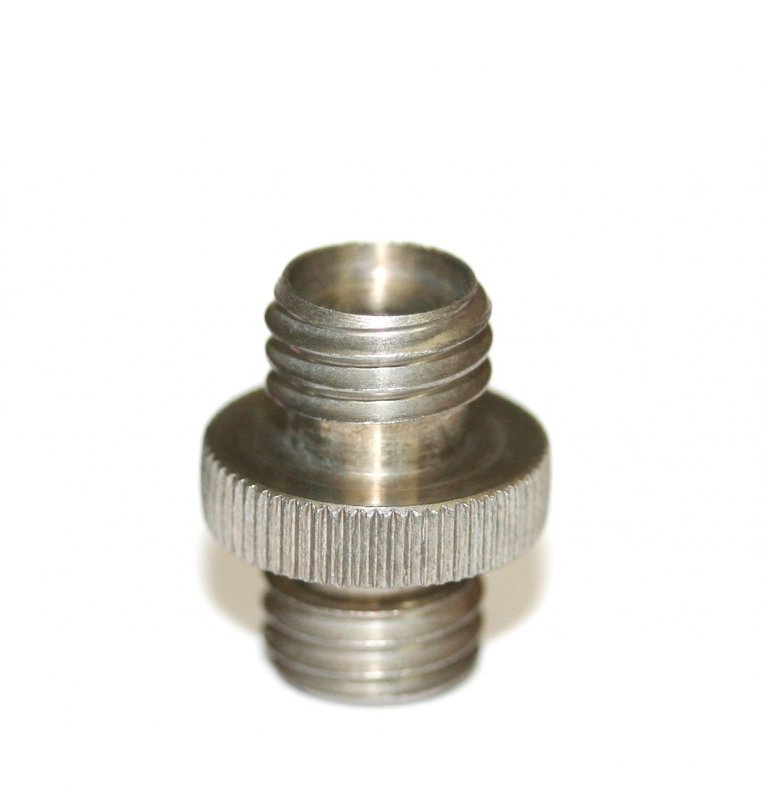 Special DUAL M8 screw to use in the UNIVERSAL Press & Puller and UNIVERSAL SINGLE press pinion tool as a support base in any Slot motor with double axle output or without axle output.

IMPORTANT: This DUAL screw M8 NOT can be used in the horseshoe press -UPSILON- as it can damage the plastic support that holds the motor.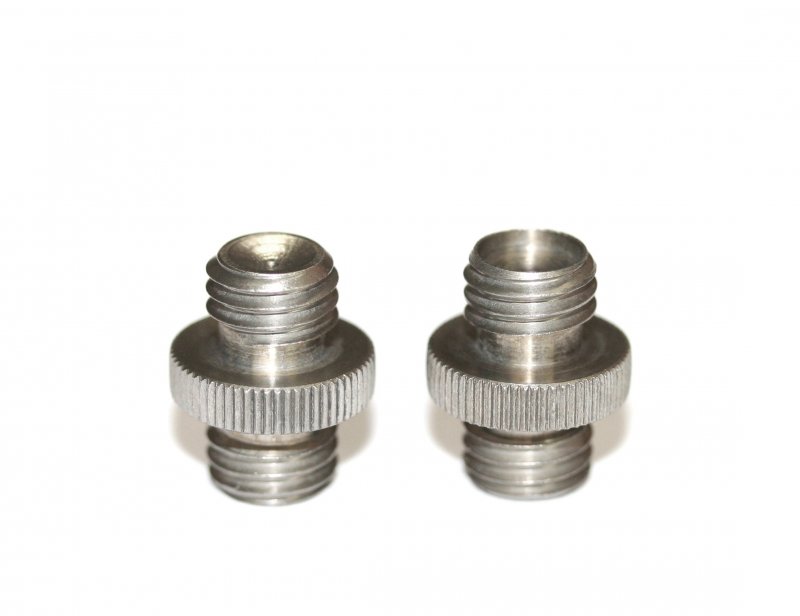 This special DUAL M8 screw is an evolution of the first piece that invented Sloting Plus in its first pinion gear Puller/Press and it is fundamental and necessary to protect the motor and its axle in the task to insert a pinion into the axle.

The special conical shape from one of it faces, especially designed by Sloting Plus for all motors with double axle output, facilitates of precise way the placement of the axle under any circumstances.

Don't worry, put as you want, the axle ALWAYS will search the center of the special screw to be perfectly aligned with the other end of the axle and this way you never bend an axle.

This piece is made of A303 Stainless Steel and has a 10 year warranty against breakage of any part. Excluded from this guarantee the marine oxidation, wear and tear due to habitual use and any piece with bumps, scratches or signs of manipulation inherent to its correct and habitual use.