Conical spring for guide UNIVERSAL (SOFT)
Ref: SP117091
Stainless steel - 4,65 and 4 mm diameter x 5 mm of length - bag with 6 units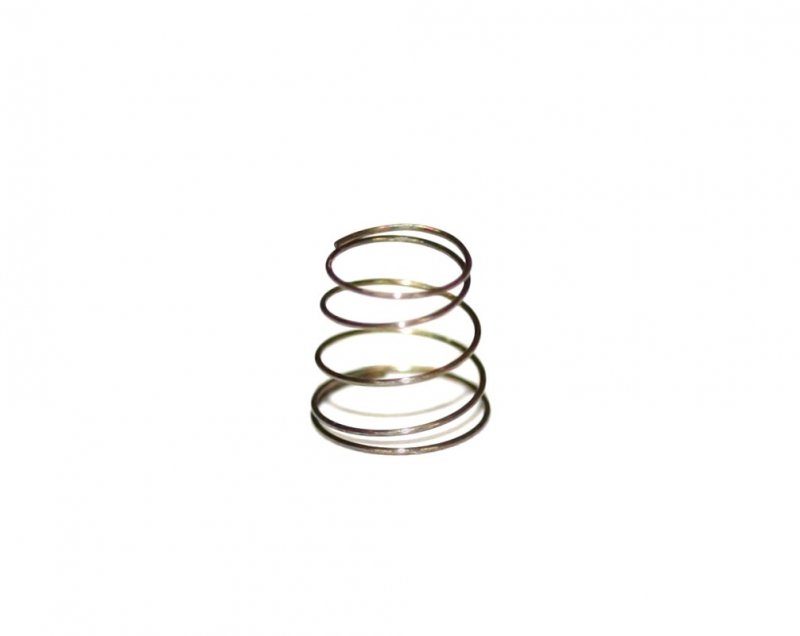 The special conical form of spring allows that when compressed only has a thickness of 0,46 mm.
With this new conical design -UNIQUE IN THE SLOT WORLD- it is not necessary to cut the spring to decrease the thickness thereof when compressed, also still retaining the important paralelism in the spring ends to get the correct return of the guide and also will keep the necessary firmness for the correct work of the guide.
This new reference is made of a smaller diameter steel wire than the previous model and is now a little softer in compression and return.