Wheel 15,9 x 8,5 mm BBS 16
Ref: SP024222
Duraluminium - 1,1 gr - allen screw M2,5 x 3 mm - bag with 2 units + 2 screws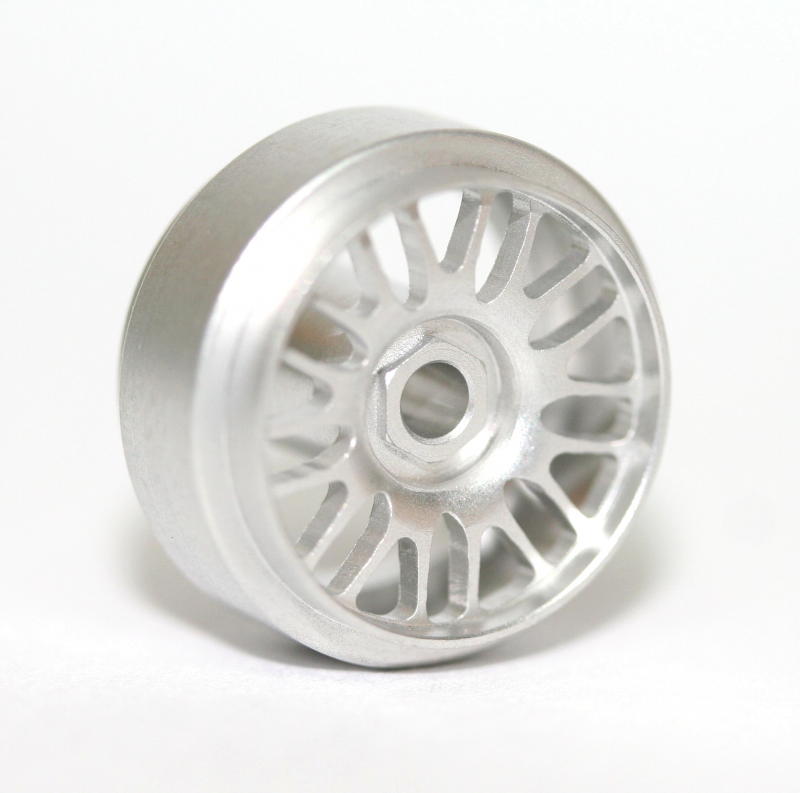 The BBS wheel is the first model of the new stage that starts with the new front design and the model that has followed, the MONACO model, and later the AMERICA model. Its design is innovative and of the great realism so that the aesthetics and dynamics are perfectly fused for you to enjoy in the showcase and also on the track.

From our beginnings, we introduced a new metric thread M2,5 in all our wheels. This metric has innumerable advantages, above all, the great resistance and durability of the allen screw and the own wheel.

All Sloting Plus wheels are continually updated and improved. It is the best guarantee for our customers to enjoy the best product and the best quality.