Torque Screwdriver 1,5 tip
Ref: SP141003
Torque screwdriver - 1,5 mm hex tip - for allen bolt screws M3 - bag with 1 unit + allen key of 1,5 mm.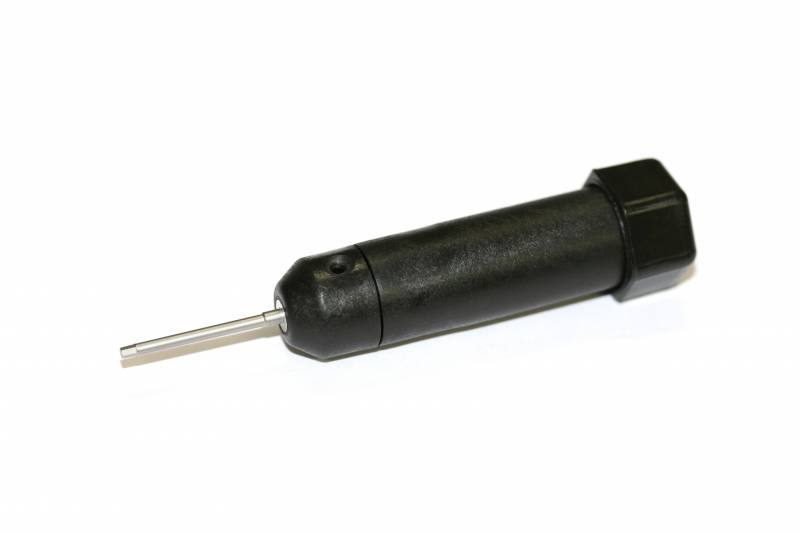 The new screwdriver is, unlike our first model, plastic material, very resistant and slightly larger in diameter. The parts that have to suffer greater effort and worse treatment are all metallic and have been oversized to ensure intensive and continuous use over time.

The tip measurement has been printed on the lid, keeping exactly the same scale of colors that we created in our first models to avoid confusion and identify it quickly.

Its exagonal form prevents rolling on the table and fall. Resistance and comfort guaranteed.