ADVANCED controller 100% electronic
Sorry, this item is definitely sold out.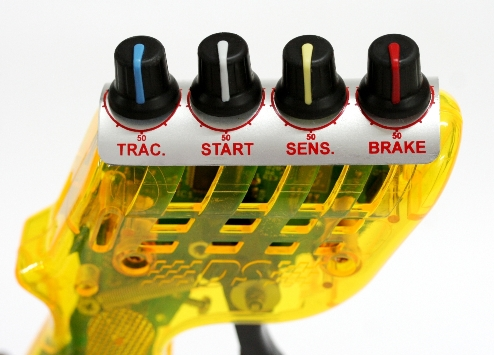 GENERAL FEATURES
-Embedded microcontroller.
-Acceleration and brake control by PWM signals and MOSFET transistors.
-Magnetic trigger that eliminates friction and is maintenance-free.
-Built-in protective fuse of 2 A. (+1 Spare).
-Green LED indicating operation.
-Extra flexible 59" power cord.
-Red, white and black 4mm banana connectors.
-Brake knob.
-General sensitivity knob.
-Acceleration sensitivity knob.
-Traction control knob.
-Adjustable trigger travel from minimum (brake) to maximum (acceleration).
-Rubber cable protection.
-Reduced weight.
-Low power consumption.
-Ten different adjustable power curves
-47" USB PC connection cable
-User updatable firmware.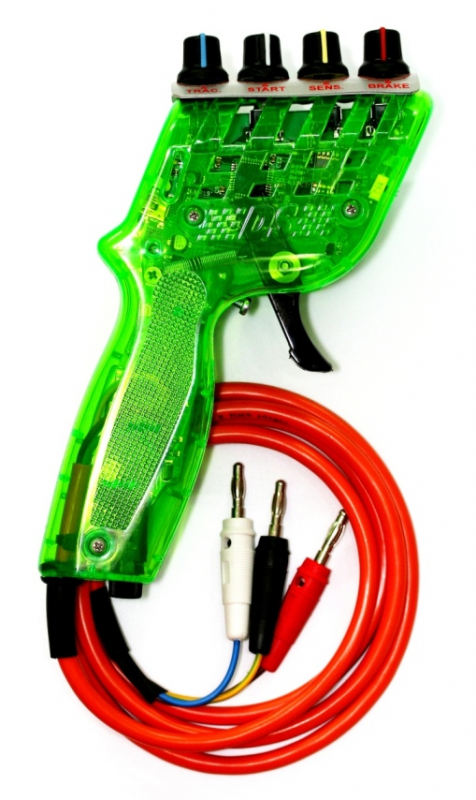 Brake adjuster: With this control we regulate the amount of brake control. 0 to 100 Sensitivity adjuster: With sensitivity button we raise or descend the designed curve increasing or decreasing the power. Start adjuster: Is responsible of increase or descender the initial part of the curve is selected. Regulator traction: Known as "antispin" is the regulator responsible for "slow" delivery of engine power by controlling the skidding car at the exit of corners.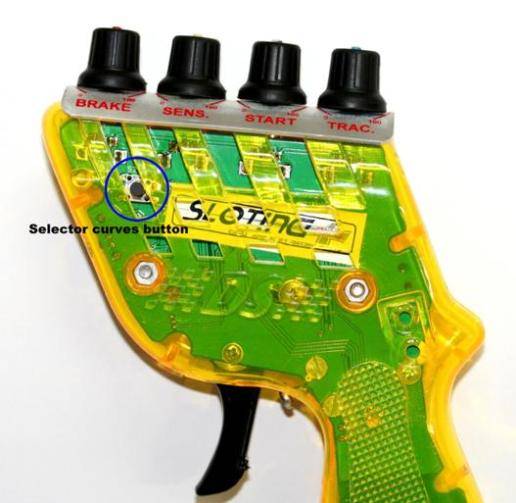 This button is responsible for selecting the power curves we have recorded and used for the calibration of the trigger.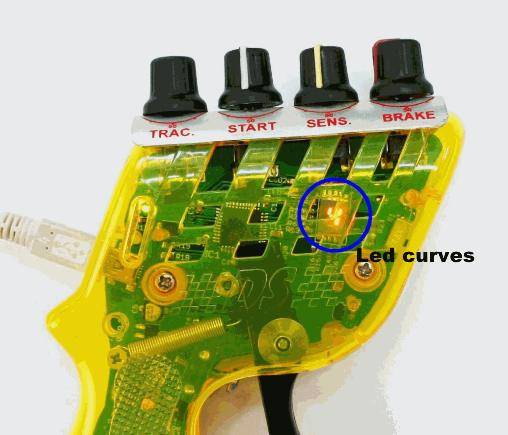 This led visualize the selected curve.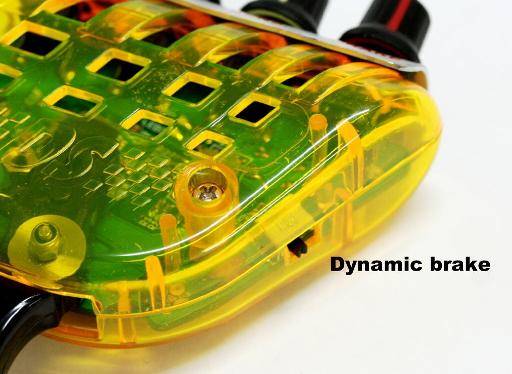 This switch is responsible for the activation of the brake end of the straight. The control detects when we are in a long line and provides 15% more brake that we have selected.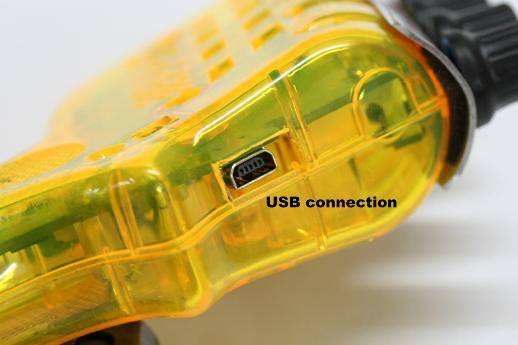 USB connection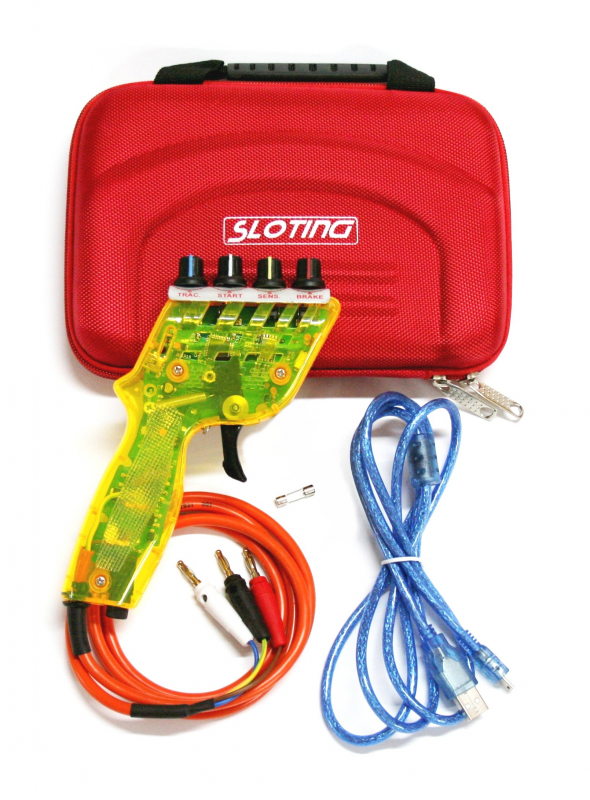 Advanced controller + protective case + USB cable + fuse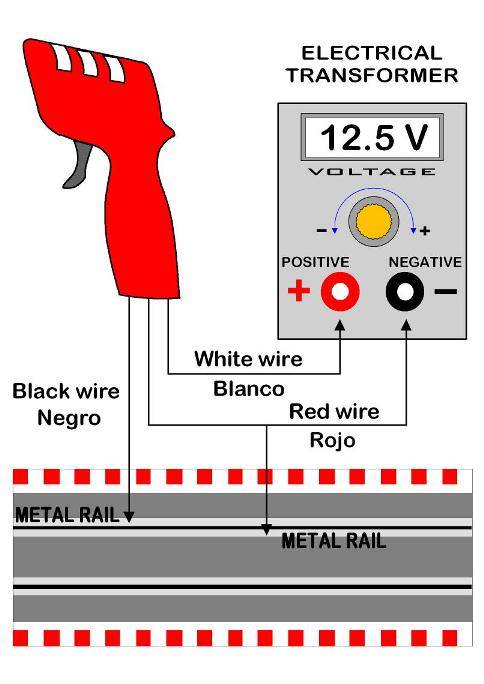 Scheme to correctly perform the connections between the controller, the track and power supply.