LITE controller 100% electronic
Sorry, this item is definitely sold out.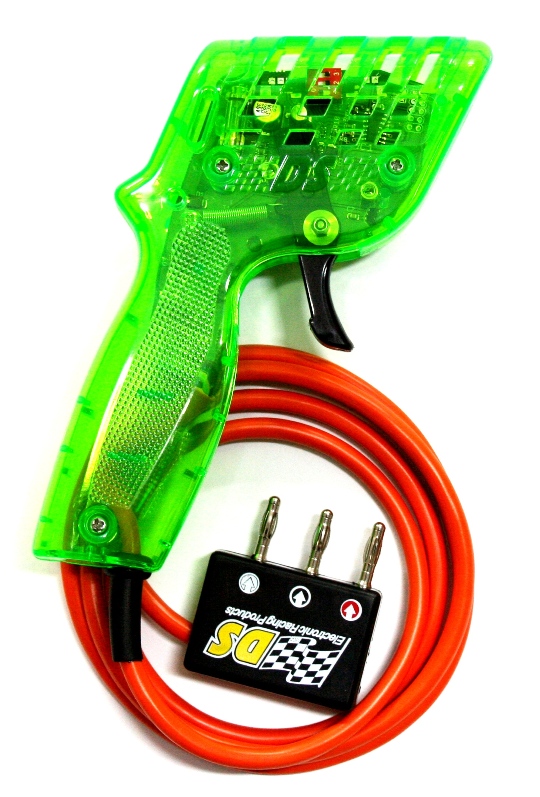 GENERAL FEATURES

- Embedded microcontroller.
- Acceleration and brake control by PWM signals and MOSFET transistors.
- Magnetic trigger that eliminates friction and is maintenance-free.
- Built-in protective fuse of 2 A. (+1 Spare).
- Green LED indicating operation.
- Extra flexible power cable 1,5 m. long and compact banana connector.
- Four different power curves offering controls similar to having four resistances of different ohms
(approx. 25 - 35 - 45 - 60 Ω) in a single controller.
- Brake adjustment 75% or 100%
- Adjustable trigger range from minimum (brake).
- Rubber cable protection.
- Reduced weight.
- Low power consumption.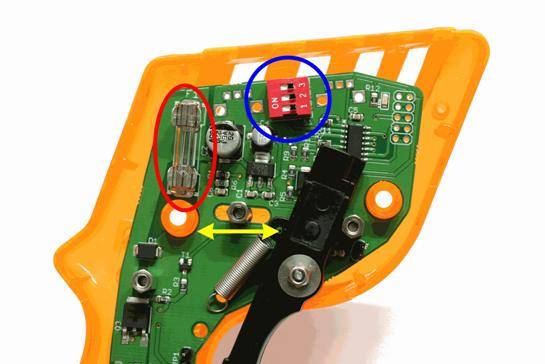 Blue circle: control microswitches, yellow arrow: stop brake/rest, red circle: 2A fuse Using the microswitches we can select the power curve that best suits our driving, the car or track. Also choose two brake positions.

Curve 1: approx. 25Ω - Curve 2: approx. 35Ω - Curve 3: approx. 45Ω - Curve 4: approx. 60Ω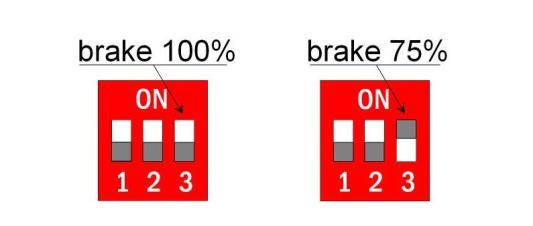 Brake position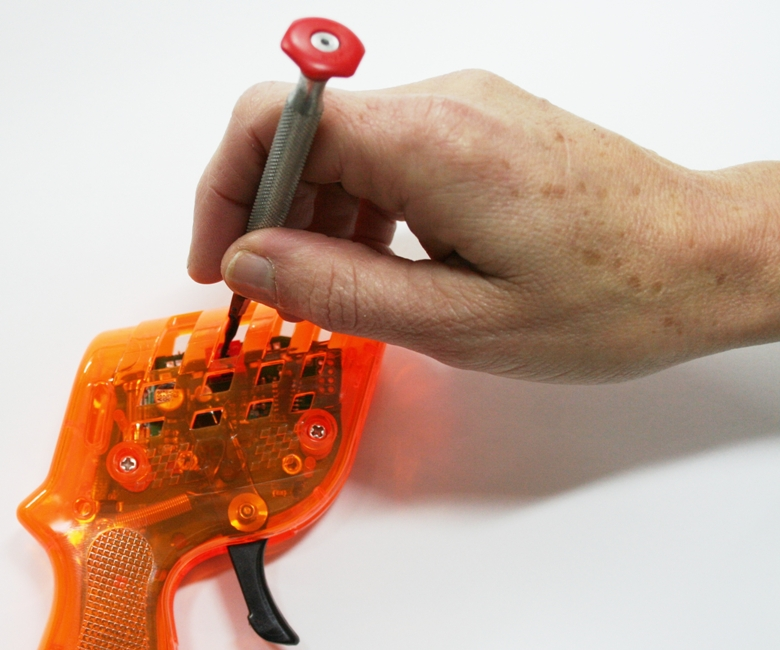 Simple system to access and change the position of the switches.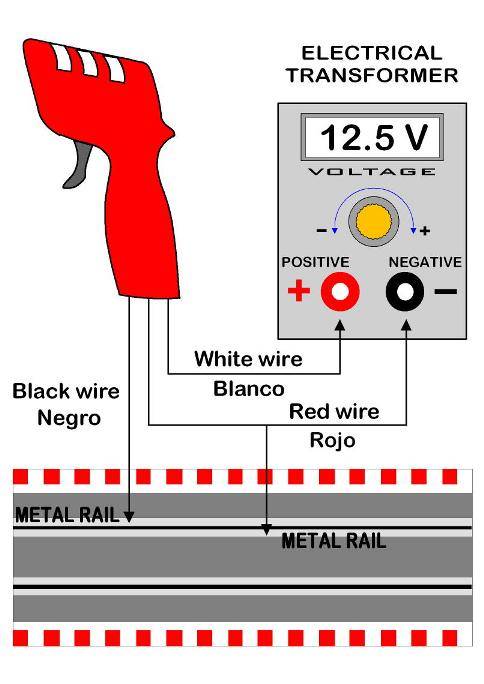 Scheme to correctly perform the connections between the controller, the track and power supply.