Low friction Stopper UNIVERSAL (M2,5)
Ref: SP061500
Duraluminium - for axle of 2,38 mm (3/32´´) - 6,2 mm diameter x 3 mm thickness - allen screw M2,5 x 3 mm - 0,19 gr - bag with 4 units + 4 allen bolt screws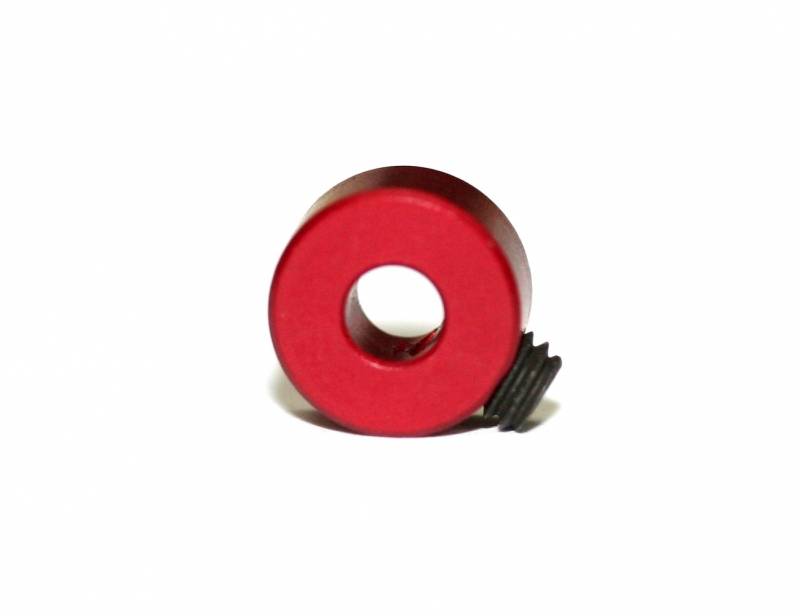 Sloting Plus offers you the most extensive stoppers range on the market to meet the needs of all users and preparations. With the proper design and rigorous and precise manufacturing of each reference, we combine a harder aluminum alloy to offer a lot of strength in the body and thread and a specific anodized to ofer the minimum friction index.

The union of these elements allows us to guarantee the best possible quality, an enormous durability of each product and the highest performance and greatest benefits for the the user.

This UNIVERSAL stopper, the most popular and used of the Sloting Plus for its enormous strength and durability, includes an M2.5 x 3 mm Allen screw but you can also use one of 2.5 mm maximum length for a perfect balance.