Bushing ECCENTRIC 0,6 mm UNIVERSAL
Ref: SP051201
Brass - for axle of 2,38 mm (3/32´´) - eccentricity 0,6 mm - for Ø 4,6 to 5 mm hole anchoring - 0,42 gr - bag with 2 units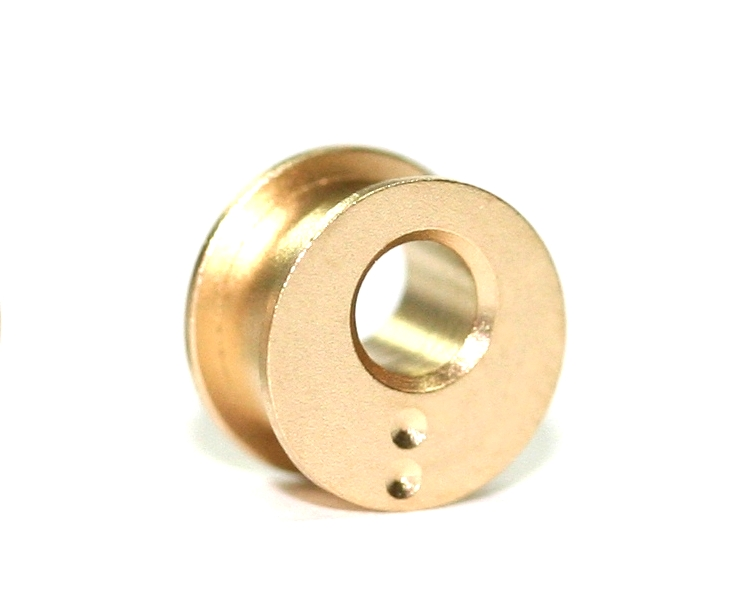 Their profits are many and varied that the hole where the axle rotates is displaced 0.6 mm. respect to the plastic anchor. Now you have the possibility of raising the axle position without lifting the chassis and therefore keep the center of gravity lower addition to preserving the motor magnet effect.

Another advantage is the ability to use larger diameter wheels without compromising the height above the track and keeping the lower center of gravity. In the chassis with angled or parallel support motor, in addition to the utilities comment above, new alternatives with the possibility of approximate the crown to the pinion.

Compatible with all traditional or 3D plastic supports between 4.6 and 5 mm diameter.



WE RECOMMEND PASTE WITH GLUE ONCE THEY ARE PROPERLY ANCHORED AND POSITIONED TO PREVENT ROTATION.
REMEMBER: To ensure the correct performance, reliability and durability of a brass bushing, it is VERY IMPORTANT to lubricate regularly and generously.